Dear Praying Friends,


Doris Hanson, Director,
A Shield and Refuge Ministry
Psalm 12:8 The wicked freely strut about when what is vile is honored among men.
When I listen to the news each day, and witness dramatic changes in our culture, I am amazed as our nation reaches new lows in its moral compass, and as it continues to spiral downwards. Psalm 12:8 describes precisely what is happening in our country, and in our world today. Romans Chapter One describes what God determines is vile and what is now being honored by a large percentage of our population—sadly, even among those who label themselves Christian.
As written about in another part of this newsletter, polygamists are running for office of mayor in two Utah towns. This is nothing new for the towns of "Shortcrick", the twin polygamous towns on the Utah/Arizona border. For decades the entire city and its politicians were polygamists, and yes, it has always been against the law to live polygamy—but Utah has always winked away the problem. But now, Herriman, a town in Northern Utah, a suburb of Salt Lake City, has an admitted polygamist running for office of mayor. Herriman boasts a very large polygamous population so it is conceivable this candidate may win his race for mayor.
Proverbs 14:34 Righteousness exalts a nation, but sin is a disgrace to any people.
Sin is a disgrace to "any" people! God has given each of us a conscience to know what's right and wrong, yet our culture forbids us to call sin what it is: SIN. We cannot change people's minds about living polygamy, BUT we can uphold God's character and declare from Scripture that God did NOT command polygamy in exchange for eternal life. We can point them to Jesus Christ and His Cross where redemption was purchased and the only place that salvation can be found. And that's what we do.
---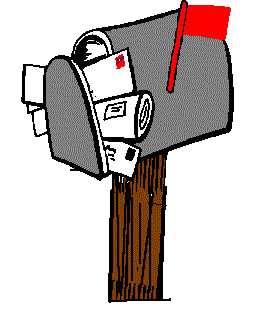 "Mormon brainwashing at its finest. She was already brainwashed when she met the guy, then he just topped it off. I was a member of the LDS Church, when my husband and daughters and I really sat down and talked about this J. Smith character. We came to the conclusion that he was extremely schizophrenic, the Book of Mormon is his diary, he really believed it. And has a bunch of followers, intelligent people who totally buy this garbage. One thing my then nine year old asked was" why don't they ever teach from the bible, why don't they teach about Jesus. It's all about J. Smith and the first presidency. They worship men, not God."‍
~~~~~~
"For anyone who may read this comment ... I ask you to pray for .. the young men and women who have been victims of religious brainwashing and child abuse. Trying to work through moral right and wrong after being taught a certain way from a baby on, is a very tough road to journey."
~~~~~~
"I don't know any Mormon's in my area that are polygamists nor do I see the Book of Mormon as something the Bible alludes to or I don't see polygamy as something the Bible condones. People did have polygamy over the centuries but it wasn't because it was commanded nor was it something that went over in a happy manner either. And I read in the Bible that God wants us to be happy and prosperous. This would be the opposite very quickly. I'd have run away too. Thank you for this show.‍"
---
Last month a Canadian prosecutor asked a judge to sentence both a man and his wife for trafficking their 13 year old daughter across the Canadian/USA border for sexual purposes, to the end of become a child-bride of Warren Jeffs. The prosecutor wants the judge to send a message to other parents and adults by asking the judge to pass down a prison sentence. He asked for a 12 to 18 month sentence for the girl's father and a six-to 12-month sentence for her mother. They were both convicted earlier this year for transporting the girl from Canada in 2003 for sexual purposes.
Some people believe this is too harsh on the parents of the minor child simply because they are victims too - victims of being brainwashed and spiritually terrorized by the corrupt polygamous leaders. And to some extent this is true and should be considered. But, nothing seems to stop the parents from enabling this kind of treatment towards their daughters. They do need to learn that breaking laws are not acceptable in our society.
Two towns in Utah can boast of polygamists running for mayor of their respective cities. Herriman's polygamous candidate is Joe Darger who has three plural wives. Hildale Utah, is the sister city to Colorado City AZ, whose polygamous candidate is, surprisingly enough, a female. We're not against women running for any elective office, but Mormon Fundamentalists have an aversion to women having any authority over anything, except perhaps cooking and laundry.
And we do not personally know either of these candidates nor have any negative wishes for either of them. They are probably qualified in other areas, but polygamy is forbidden in the state's constitution. How can someone run for office, and if elected take their oath of office to uphold the constitution if they are already known to be breaking a certain law or laws?
---
The Bible is full of warnings and curses for disobedience, and blessings for obedience. Isaiah particularly issued some WOES to those who go against God's will:
Isaiah 5:20: Woe to those who call evil good and good evil, who put darkness for light and light for darkness, who put bitter for sweet and sweet for bitter. (NIV)
Polygamy is a fruitless deed of darkness, it is a bitter way for women to live their lives. Within various polygamy groups today, the men use women to breed children, and to put them to work for their own personal benefit. The leaders use guilt, fear and threats of the wrath of man and of the wrath of God to bring about the female's subjection to the heartbreaking practice of polygamy. Very few people besides the leaders enjoy the "benefits" of the polygamous communities. They are withheld from most of the women and young, naive girls who are enslaved by the web of fear and threat of damnation if they do not submit to the men's decrees.
If I could clearly and successfully get one message across to women and girls in polygamy, it would be this:
God does not want you in polygamy! He does not require you to live "The Principle." God will not love you more if you live it and you will not be hated or rejected by God if you do not live it.
Living polygamy is in no way connected with going to heaven or any eternal reward. Nowhere in the Bible is there a single word, phrase or passage that teaches that a person must live polygamy in order to go to heaven. If you are currently living in the awful tangle of polygamy, you can leave. God, who specially looks out for the downtrodden, the hurting, the orphan, the alien, the widow will help you if you seek Him and His help. There are people outside of your group who are aching to help polygamists escape. There is hope. If you desire relief and release from the bondage of the life of polygamy, just ask God to provide you a way for a safe escape - and then take it when He provides it!! You can use the contact information at the end of this (recording) booklet for help and advice to begin your journey to a new life.
Jesus Said:
Luke 4:18-19 "The Spirit of the Lord is on me, because he has anointed me to preach good news to the poor. He has sent me to proclaim freedom for the prisoners and recovery of sight for the blind, to release the oppressed, to proclaim the year of the Lord's favor."
God came to set us free – do not be yoked any longer in the bondage of polygamy and its burden of rules and regulations which come only from the doctrines of men.
~ THE END ~
---
~ Fanny Stenhouse, Tell it All, pgs 472-475, Chapter XXXIIV
"On July 12, 1843, almost a year before he was killed, Joseph Smith wrote in his personal diary that he had received a revelation from God commanding the Mormon people to practice polygamy. The consequence for disobeying this command was damnation. (Millennial Star, Vol.21, pp. 715, 731). Many prominent church members made affidavits witnessing to the fact that polygamy was first commanded by and practiced by him. Also, at least34 women were married or sealed to Joseph Smith and many of them also made affidavits to that fact.
"William Marks who was a prominent church member and served as Stake President in Nauvoo, testified that when learned about polygamy in the Mormon church he took a stand against it. He said that not long before Joseph Smith died, he confessed to him, "...this doctrine of polygamy or spiritual wife system, that has been taught and practiced among us, will prove our destruction and overthrow. I have been deceived...in reference to its practice; it is wrong..." (Zion's Harbinger & Baneemy's Organ, July 1853, 3:52, 53).
---
Plural wives who escape from polygamy and want to shield their children from the abusive upbringing of the polygamy environment, continue to be treated harshly by the very system from which they attempt to escape. Justice seems to go to the one with the money—and we continue to struggle to obtain good low fee or no fee legal help for these women and children. We are currently involved in this struggle with yet another escaped plural wife and mother. We also know of at least two other escapees who need legal help, but cannot get it because of lack of financial resources. Please pray God will solve this monumental problem for us, once and for all.

We are making plans to travel to Southern Utah to interview former Mormons or former polygamy group members for our shows. Earl Erskine with Ex-Mormon Files and our ministry will team up for this traveling event as we locate people who have found the truth in Jesus Christ, and want to tell their story for our respective shows. If your church, missions or other group are interested in inviting us to tape live shows as a special informative project, we would be excited to set it up, tape live shows then host a Q&A time with the audience afterwards. Please call for more information: