Dear Praying Friends,


Doris Hanson, Director,
A Shield and Refuge Ministry
It's not unusual after explaining the Mormon Polygamous culture to Christians who are unfamiliar with Mormonism, to hear them exclaim, that Christians outside of our "Zion Curtain" - have no clue that these things are going on here, in America, in this day and age, and with
no restraint.
We agree! Polygamy is not unusual in Utah, it is not the "exception" but is the lifestyle of thousands of people. Utah was founded through and with polygamous families and their descendants.
Polygamy is called the "higher law", a "righteous principle", a "command of God". Thousands and thousands of men and women are practicing polygamy because they believe God will bestow eternal life upon them as their reward.
Christians outside of Utah need to know and care that polygamists are depending upon a false gospel, a false heaven, and a false Jesus— this place is a MISSIONS FIELD.
Polygamists believe:
1) Jesus and Satan are spirit brothers who came into existence through sexual union with a Father and Mother in Heaven.
2) Each polygamist can become a god/goddess and rule their own earth and be worshiped by its people.
3) God is a man with flesh and bones like we are.
4) Adam is God and came to earth with "Eve, who was just one of his wives".
These are only samples of their ungodly beliefs. We need your prayer support, and we accept invitations to speak to Christian groups outside of Utah to explain the reality of polygamy in Utah. It's a growing concern and problem…. And Jesus died on the cross for polygamists too!
---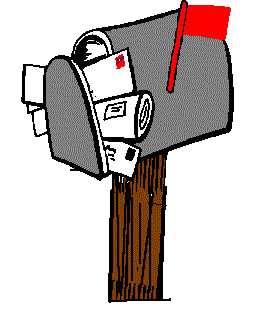 "I listened to your consent vs. coercion episodes from about a year ago and I wanted to thank you for doing a show on that particular subject. I am not LDS and never have been (nor never will be!!!), but I grew up in the "Bible belt" where the only thing I ever heard was "Don't have sex unless you're married." That worked until I went on to graduate school and I met a boyfriend who would not take no for an answer and became very controlling and manipulative. I almost married him. Thankfully, I left the situation but like many women I took "responsibility" for his actions despite my clear answers of "no" and silence. I thought that I was in the wrong and many friends and family gently guided me through a difficult time.
Secular-based publications talked about rape and sexual assault, but very few Christian churches or leaders addressed the issue head on. It pained me to read pastors almost ignoring the subject or blaming the woman for "putting herself in that position."
While my situation was not from a fundamentalist woman's perspective, it was refreshing to hear a Bible-loving Christian speak truth into an area that caused me deep pain. Thank you from the bottom on my heart, as it is true that there are some things that only God can heal.
Please continue to speak truth into the lives of others, Mormon or otherwise.
Deepest Regards, M.
RESPONSE: We are blessed to know that the internet allows our messages to go out into the world and that our Sovereign God makes it available to those who need to hear—although our main focus is polygamists, many others are often blessed by our ministry. We couldn't do anything without our supporters. Thank You!
---
Winston Blackmore is the leader of an FLDS polygamous sect in B.C., Canada. A trial was recently held in Cranbrook B.C. charging Blackmore and another leader, James Oler, with polygamy. As the trial progressed, Blackmore's first and only legal wife, Jane Blackmore, now divorced from him, testified about his polygamous activities. She said she confronted him when he was at 12 wives and 46 children, but he didn't seem to have any intention of stopping his progressive accumulation of plural wives. He told her that he was doing God's work, she answered that she didn't believe God would ask him to do the impossible which was to properly support his growing family. Blackmore claimed he would be removed from his position as bishop if he failed to take all the wives that was being assigned to him. He is estimated now to have 24 wives and 145 children. He is 60 years old.
Jane told the court that it is a core principle of basic Mormon belief for a man to have plural wives, without it they cannot be considered righteous and will not be able to become a god in eternity. This belief of course, comes straight down from Joseph Smith, the first Mormon prophet and polygamist.
In evidence are children's birth certificates with the names of the fathers on the documents. Also in evidence are church marriage records with the dates and places and who officiated and witnessed the plural marriage ceremonies. These records show that two of Blackmore's wives were only 15 years old when they were married to him, and nearly half of his wives were under 18. Two child brides gave birth at 16 years old.
We need to ask the question: why wasn't - or why isn't- Blackmore charged with sexual exploitation? Evidently in this trial, ages aren't relevant, their prosecution is for having multiple wives, not for child molestation. At this writing the trial is over but a court decision has not yet been reached.
---
The context of Romans 7:2-3 is the "law". (Paul is talking about the law of marriage and is NOT referring to any gender based teaching. God does not show favoritism, but considers men and women equal. He doesn't demand one moral standard for the man and a different moral standard for the woman.) Just as a married woman is bound to her husband as long as he is alive, so a man is bound to his wife as long as she is alive, (and this is also made clear in other passages of scripture). Therefore, if either marries another while the spouse is still living, God considers it adultery!
Any form of sexual behavior outside of the marriage covenant is defined as fornication. Jesus puts it on a higher plane by teaching that even if a man looks at a woman lustfully he has already committed adultery in his heart (Matthew 5:27-28). How much more so if he entices her into an unlawful polygamous marriage, into his bed, and has several children by her!
Polygamists are taught that plural marriage is a "higher law" given by God only to worthy people who will live the principle righteously. The first consideration regarding this belief is, how can a condemned practice ever be lived righteously? Also, we must recognize that according to New Testament teachings, our salvation is dependent only on Jesus Christ and not by works of the law or higher law.
Hebrews 7:19 teaches us that the law makes nothing perfect.
The Book of Galatians has something to say about trying to please God by works of the law:
Galatians 3:11 But that no man is justified by the law in the sight of God…
Galatians 5:18 But if ye be led of the Spirit, ye are not under the law. KJV
Conclusion of these passages can only be drawn that it is futile to attempt to please God by obeying certain laws such as polygamy, and it gains absolutely no favor with God.
Actually Mark 12:30-31 clearly states what the greatest commandment is, and it isn't polygamy. It is to love God with all our heart, soul, mind and strength. If polygamy was a so-called "higher law", why didn't Jesus take that opportunity to include it in the greatest commandment? So we see yet again, that polygamy has no Biblical foundation for their claims that it is required for salvation, for justification or for receiving God's favor and blessings.
~ continued next month
---
"Further proof is not needed to show that this doctrine was the offspring of Joseph Smith, and that its original object was to grant him unrestricted indulgence of his passions. Justice to Sidney Rigdon requires that his memory should be cleared of the charge, which has been made by more than one writer that the spiritual wife doctrine was of his invention.
"There is the strongest evidence to show that it was Smith's knowledge that he could not win Rigdon over to polygamy which made the prophet so bitter against his old counsellor, and that it was Rigdon's opposition to the new doctrine that made Young so determined to drive him out of church after the prophet's death. When Rigdon returned to Pittsburg, Pennsylvania, to establish his own Mormon church there, he began in October, 1844, the publication of a revived Latter-Day Saints' Messenger and Advocate. Stating "the greater cause" of the opposition of the leaders of Nauvoo to him, in an editorial, he said: "Know then that the so-called Twelve Apostles at Nauvoo are now teaching the doctrine of what is called Spiritual Wives; that a man may have more wives than one; and they are not only teaching it, but practising it, and this doctrine is spreading alarmingly through that apostate branch of the church of Latter-Day Saints. Their greatest objection to us was our opposition to this doctrine...
It created alarm, great alarm; every effort was made while we were there to effect something that might screen them from the consequence of exposure...
"This doctrine of a man having more wives than one is the cause which has induced these men to put at defiance the ecclesiastical arrangements of the church, and, what is equally criminal, to do despite unto the moral excellence of the doctrine and covenants of the church, setting up an order of things of their own, in violation of all the rules and regulations known to the Saints.
"In the same editorial Rigdon prints a statement by a gentleman who was at Nauvoo at the time, and for whose veracity he vouches, which said, "It was said to me by many that they had no objection to Elder Rigdon but his opposition to the spiritual wife system."
~ Story of the Mormons, by William A Linn
---
A woman with 3 children has successfully escaped from her husband who insists on living polygamy. He has threatened to take the kids and that she'll never see them again. We have been unable to find a host home for her in Colorado which is where she needs to be. We are considering renting a place for her and her children, but we need help for that expense. If God lays it on your heart to help with this specific need, please
mark your donation: "CSC"
---
A woman with 3 children needs a host home for temporary refuge. We could help her if she could stay In Utah, but we need a resource for her in Colorado.

Provision, blessings and support for the Shortcreek Family Services Center as they minister in several critical areas of need to displaced and impoverished polygamous families.

That God's Word will continue to be administered in power and boldness by all of us who reach out to them with Biblical truths.
We are available to speak to any group about Mormon polygamy. Just call Doris at 801-649-3103 to make arrangements.