Dear *|FNAME|*,


Doris Hanson, Director,
A Shield and Refuge Ministry
Matthew 10:8 Heal the sick, raise the dead, cleanse those who have leprosy, drive out demons. Freely you have received, freely give.
A Shield and Refuge Ministry's primary purpose is to bring Biblical truths to polygamists so they can know that polygamy is not God's plan for them. We also have other goals and ideas of various ways we can help people from polygamy to know and experience God's love. The greatest news I ever heard was when God showed me He loved me and that eternal life was a gift — freely given to all who will believe in all that God has revealed to us through His word. Freely God gives to us, freely we want to give to others. Sadly, polygamy groups are among the least evangelized people groups in our nation. We endeavor to make a huge dent in that lack.
We never ask for money or anything else in return from anyone that comes to us for help. We help with food, clothing, toys for children, medical/dental, and legal fees when we can. This is only accomplished through the efforts, prayers, partnering and giving from many people whom God has laid it on their hearts to help us. We move forward in this culture that is consumed yet very broken in the idolatry of Mormonism.
God has appointed us to go into the world and make disciples. He has instructed us to love each other as He has loved us and to work together in unity. We are grateful to all our donors, our prayer partners, those who send precious notes of encouragement, others who ask us to come and share with their group about polygamy and about our ministry. Obviously we couldn't do it without you. And we treasure the unity of our ministry partners and the love God pours out as we attempt to touch the hearts and lives of polygamists. This is a great privilege which we treasure. Thank you!
Our desire is to bring information about the mind-controlling, brainwashing Mormon polygamous culture to the attention of Christian missions groups all over our great country. Few Christians realize that polygamy is THE lifestyle for tens of thousands of men and women who are born, raised, live and die serving the false god of Joseph Smith's polygamy. They all go to their graves believing that their faithfulness and loyalty to their polygamy group has indebted God to them. Most of them are looking forward to waking up in heaven and being rewarded with the promotion to godhood.
We are available to speak to your group about Mormon polygamy. Just call Doris at 801-649-3103
---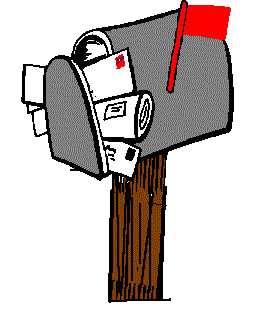 "It seems that your pointing out that the LDS religion is Joseph-Smith-centric and has very little to do with Jesus Christ is being heard by the church authorities. And as you might expect, they have addressed it by coming up with a new misleading sales pitch. My son was coming home with the groceries Wednesday one evening when he was stopped in the parking lot by two LDS missionaries... Almost the first thing they said after, "Hi I'm Elder so-and-so and this here is Elder such-and such," was "would you like to deepen your personal relationship with Jesus Christ?" As my little niece would say, "As IF!!!"
Love your show, it continues to teach me so much. Trying to have a trusting relationship with the Lord but still having trouble with the trusting part. I joined the LDS Church at age 13, ... My mother and sisters joined too, but didn't stay for long. I hung in till I was 17 and found out the church's real position on black people. It made me physically ill. Thanks to all of you for exposing Joseph's "human failings" and documenting everything so meticulously." O.
~~~~~
"Alma 10:17 ... for ye are laying the foundations of the devil; for ye are laying traps and snares to catch the holy ones of God." JS
~~~~~
NOTE: For those not familiar with Mormon literature, "Alma" is a part of their Book of Mormon which they revere as more important than the Bible. BY sending us this verse, he is accusing us of doing the devil's work and of laying traps and snares against the Mormon people. Please pray for him and others who are so blinded by their religion.
---
The new bill strengthening the law against polygamy in Utah holds up the constitution of Utah which prohibits polygamy — and affirms that polygamy is against the law. The question is not, do we have a law to protect victims of polygamy, but will the law ever be enforced to protect them? So far, Utah has utterly failed in the rule of law, when it comes to polygamy.
A local, out-spoken polygamist man who has three wives, opposed the bill and has challenged prosecutors to charge him with the crime. He obviously believes they will not charge him, but he maintains that the bill will only serve to keep polygamists silent by making their lifestyles a crime. He said, "This is more for persecution than it ever is intended for prosecution."
The new law keeps polygamy a third degree felony and if prosecuted in conjunction with other crimes like abuse, fraud or human smuggling is punishable up to 15 years in prison.
Amnesty would be extended to those who escape polygamy and report abuse, and also to those who offer protection to a child in polygamy. Most anti-polygamy organizations supported the bill, as did former plural wives and children who had lived in polygamous households that were abusive.
ANOTHER polygamist family in Utah was featured last month who was boasting of their lives as polygamists. They live in a large desert ranch called Rockland Ranch. As is usually the case, they do not discuss the reason for their polygamy, which is their belief in a wrathful god who insists that polygamy is the only way to have eternal life.
Instead they explained it like this:
"..polygamy is a way of mirroring God's love for all people…It is doing something for a bigger cause — you have to behave in a way that is beneficial to the whole family in order to be successful."
Claiming that polygamy mirrors God's love for all people is not WHY they do this. There is more jealousy than love in polygamist homes and families—and God shows His love for all people in a dramatically different way as explained in John 3:16.
---
If God refers to any subsequent marriage following a divorce as "adultery," how can polygamy be considered holy? Even when the man sought a divorce (except for marital unfaithfulness) it was considered adultery (and therefore unlawful) to remarry another woman. How then, could marriage to another woman while his first wife still lived, be considered holy? Does God have a double standard? Does he call one thing "right" in one situation, and "wrong" in another?" By no means! His word and his standards remain consistent.
Jesus is confirming that monogamy was God's original plan for marriage, and it remains His perfect plan. If polygamy were something God allowed, much less commanded, Jesus would have taken this opportunity to make it clear. But we do not find He did such a thing—quite the contrary! He distinctly tells us that it is two in a marriage that makes one. A man married to more than one woman is guilty of adultery; just as a married woman sleeping with two or more men is guilty of adultery.
There are several other passages in the New Testament that clearly teach that monogamy is God's only acceptable style of marriage. Some of these verses clearly teach the leaders of the churches that they may have only one wife. The leaders are to be the examples for the flock to follow.
1 Timothy 3:2 - A bishop of the church was to only have one wife.
A bishop is a leader of the people and is an example for the others to follow.
1 Timothy 3:12 - The deacons were to have only one wife.
Deacons are also leaders and need to be the example.
And in Titus 1:5-6, directions and instructions are again given to church leaders and the elders that they are to have only one wife.
While there is no specific mention of polygamy within the church, presumably any polygamy that may have existed would have been patiently tolerated by God, much as it was in the Old Testament. But it was never condoned, encouraged, or commanded; and men with more than one wife were disqualified from positions of leadership within the church. This makes God's attitude toward polygamy extremely clear.
In Romans 7:2-3 Paul teaches us:
"For example, by law a married woman is bound to her husband as long as he is alive, but if her husband dies, she is released from the law of marriage. So then, if she marries another man while her husband is still alive, she is called an adulteress. But if her husband dies, she is released from that law and is not an adulteress, even though she marries another man." (NIV)
~ continued next month
---
Psalms 62:5 My soul, wait silently for God alone, For my expectation is from Him. NKJV
As we continue to wait on God in faith to reveal His "When, Where, and How" for a Safehouse for our ministry, we want to be busy and effective in His Kingdom in every possible way. To this end, we went to the polygamous community of Colorado City to observe a Food Distribution event organized by Shortcreek Fellowship of Colorado City. They distribute food to FLDS families who would otherwise go hungry. Brian Mackert, who started the ministry, told us that in just one day they gave out 12 tons of food, 3,000 people were fed, over 160 families were provided food boxes.
Pallets and cases of foods, canned goods, fruits, eggs, fresh vegetables, peanut butter and a great variety of nutritional food items were distributed to those who came in for help. The recent FLDS food stamp crisis, among other major problems, have resulted in a community turned upside down and many without resources to buy food for their families. Volunteers included local residents along with people from churches in St. George all giving valuable time to help this distribution succeed. So far, they have had one large distribution day per month, but because of the volume of food given out, they are increasing it to two days a month. They receive and give out anywhere from 7 to 12 tons of food on distribution days.
Short Creek Family Services was founded in 2016 as a community humanitarian effort to alleviate hunger by collecting and distributing food to the Short Creek Area. "We are dedicated to helping people become healthy in body, mind, and spirit. We work and collaborate with communities, other nonprofit charities, and government agencies to help solve the problems of the community. SCFS gives help, hope, and a future to those in need. This is accomplished by showing love and compassion without judgment in all that we do." Short Creek Family Services is committed to helping those in need regardless of cultural, religious or political status of those seeking help.
Shortcreek Family Services hosts another vitally needed service, "The Learning Center". They offer FREE development screenings & hearing tests for children ages 0-5yrs old. They also have FREE developmental toys for the children. These are important for a community that struggles to recover from previous prohibitions against education, children's toys and recreational activities.
For more information go to: https://www.shortcreekfamilyservices.org
A Shield and Refuge Ministry is happy to be able to add another dimension to our ministry, to work with Brian and Sherrie Mackert as they strive to become part of the healing process of a broken community that is in dire need of God's grace and mercy. Brian and Sherrie are committed Christians who do not shy away from sharing the Biblical Gospel of God's grace. We will provide regular updates and progress of Shortcreek Family Services and A Shield and Refuge as we cooperate and work together to serve God by reaching polygamists in crisis with the Love of Jesus. Although each of our ministries remain autonomous, we have the same purpose and heart for polygamists who have been oppressed and deceived for so long. Please pray for our mutual efforts trusting God for the results.
A young mother who was forced to flee from polygamy yet her family actively pursues her. She is living in daily fear of being discovered, punished, and forced back. Pray that we will be able to help her in every area of need.

Keep Shortcreek Family Services in your prayers as they minister to the hurting FLDS and in their preparations to begin a Christian Church plant in Colorado City. Pray many residents will find Grace and Mercy in Jesus Christ and His Gospel message.
We are available to speak to any group about Mormon polygamy. Just call Doris at 801-649-3103 to make arrangements.