Dear Friends,

Doris Hanson, Director,
A Shield and Refuge Ministry
It seems there's a lot of polygamy related activity in the news lately. I believe it is a direct response from God who answers the prayers of His people. Several years ago when we first launched this ministry, there was little information about polygamy groups and their practices that was made public. Now, it seems everywhere we turn there is news being made by one or more of the polygamy groups.
I just received a telephone call from a concerned Christian in Montana regarding the AUB polygamy group in Pinesdale. Her phone call was distressing as she related so much hurt, pain, deceit, coercion and exploitation that continues to take place against the young and innocent in polygamy, those who cannot protect themselves.
Along with the plethora of polygamy in the news, there are many 'helps groups' who are starting up "houses of help" for those who want to escape. We are grateful when anyone can get out of these hellish polygamist situations, but we also grieve that so many have their hands in the pot, yet they do not proclaim Jesus Christ as Lord.
Humanitarian efforts without Jesus to deliver, protect and heal, begs the question: What eternal good are we doing if we help them out of polygamy but do not help them find truth? Of course, the non-Christian organizations are the most popular. The world rejected its Savior 2,000 years ago—and the Savior said He would continue to be rejected. Many who leave Mormonism reject God and anything that has to do with Him. Our ministry publically proclaims God is Good, God is Love, and God holds out His arms to receive them, if they will receive His grace through Jesus Christ.
---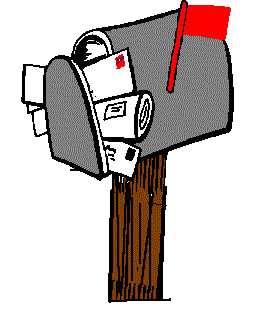 I talk with a friend in Salt Lake who is LDS over email. ..When he told me that polygamy is a gospel principle I almost reached through the internet to strangle him. Then I was talking with another friend who is ex-Mormon and he confirmed that is what is taught. I got very tired of reading the Journal of Discourses or other old documents only to hear "they were expressing their own opinion." I realized that when a new LDS president makes a statement contradictory to an old president the most current one is the one who has the final say. Even when Jesus speaks in the Bible the new "prophet's" words are of greater authority. I will no longer call him a living prophet. Jesus is our only living Prophet and High Priest. The Mormon prophets are dead and not prophets. No human .. is of greater authority than God. I thought I was past shock but apparently not. My reaction to this "his own opinion" excuse is "does a true prophet of God TEACH his own opinion?"... Brigham Young said that every sermon he preached was doctrine - but now they say it is his own opinion.
The second thing: ... I wondered how God has the time to answer prayer when He is so busy with his multiple wives having eternal sex to produce more spirit babies? Does God say "just a sec honey. One of the kids is needing something again."? A little ridiculous but I know that my God and yours does not need carnal lusts and does not have to stop anything to answer our prayers. He always has time for us. Through your show I have come to the realization that the material things are not to be our focus in prayer. I am realizing that it is not our physical needs we need to be praying for but we need to pray for those who do not know Him and that those who know Him to grow closer to Him each day. Thank you for your show. God bless you and keep telling the truth.
---
B.C.'s infamous polygamist, Winston Blackmore has 27 wives but he does not want polygamy legalized. According to the Vancouver Sun, Blackmore said that legalizing polygamy would exploit women. "Blackmore is awaiting trial in British Columbia on one count of polygamy and has done everything that he can to have that charge quashed."


Kody Brown and his 4 wives are petitioning the U. S. Supreme Court to recognize polygamy. Its been over 100 years since the Supreme Court addressed the issue of polygamy. The Brown's have until September 10, 2016 to file a petition to have the Court review their case.


A veteran actor from Nigeria, Jide Kosoko has offered a word of caution for those who practice polygamy, he said he does not wish polygamy on his enemy. He said religion is not necessarily an excuse to marry many wives.
http://pulse.ng/celebrities/jide-kosoko-actor-discourages-polygamy-id5327962.html


According to federal prosecutors, imprisoned FLDS leader Warren Jeffs continues to issue edicts to his loyal members from his prison cell. He reportedly stripped his fugitive brother, Lyle Jeffs of his leadership power and sent him away to repent. He appointed another brother, Nephi Jeffs to lead the people. Warren Jeffs has also ordered all members of the FLDS be re-baptized andreconfirmed as members. We have to wonder, yet again, what's up with our courts and legal system? This man continues his reign and rule of terror from his prison cell, and they let him?
---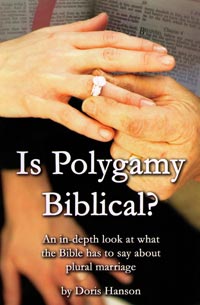 God tolerated, and continues to tolerate, the sin of polygamy—in the sense that he does not bring immediate judgment upon those who practice it. However, He never commanded it as a doctrine. We may wonder why David wasn't punished with death, since murder and adultery were sufficient cause for execution according to Old Testament Law. But David exhibited genuine repentance for his sin with Bathsheba, as recorded in Psalm 51, the kind of repentance that God requires for forgiveness.
David's sin was bad, but the grace of God was sufficient; He forgives and restores. God's grace is sufficient for anyone's sins and His forgiveness is available to any one who will repent from the heart as David clearly did. We find that David's repentance was complete because he never took another wife after that.
Many people also come to the wrong conclusion when they read 2 Samuel 12:8, which states that God "gave" David "thy master's house and thy master's wives into thy bosom..."
It was customary for an incoming king to "inherit" the deposed king's property. Everything the deposed king owned belonged to the new king. God gave Saul's Kingdom to David. God is saying in this passage that David had a legal right to Saul's harem; so why lust after another man's wife? This account is not advocating polygamy, nor is God saying that polygamy is okay. To the contrary, in subsequent chapters, after the affair with Bathsheba, we see incest and violent sexual deviation in David's sons. (See 2 Samuel 13, and 16:21-22; and Solomon in 1 Kings 11.)
2 Samuel 12:7-8 Then Nathan said to David, "You are the man! This is what the LORD, the God of Israel, says: 'I anointed you king over Israel, and I delivered you from the hand of Saul. I gave your master's house to you, and your master's wives into your arms. I gave you the house of Israel and Judah. And if all this had been too little, I would have given you even more.
When God said He gave Saul's wives into his arms, He is referring to His sovereignty in all situations—that David's kingship is granted by God's will and consent alone. This cannot be used to suggest that God is advocating harems or polygamy.
(continued next month)
---
I will mention that although [Emma] is acquainted with all the villainous plans and operations of Joe, yet she should be looked on with pity rather than scorn. I believe she knew no guile until Joe schooled her to wink at his rascality, and compelled her by threats to aid in carrying out his measures. Indeed, he has frequently said that it was with the greatest difficulty that he could prevail on Emma, in many cases, to hold her peace, and not expose him to the world...
....At the same time I accused him of living in fornication with other women, and that he especially should hold his peace in regard to Emma. To these aspersions he made no angry retort, but would not at that time own that he lived in fornication with other women, and said he was a godly man in every act, but that Emma was jealous of him. He then asked me if I had ever known him to do anything wrong with the women. I replied that I had not, but that in my opinion any man that was base enough to concoct schemes for pillage and murder as he had done, would lie with his mother if she would permit him. He then said it was no use to talk to me. I answered that it was not for I had some experience in the ways of the world...
Day after day passed, ...I was enabled to probe still deeper into the secret measures and transactions of this wretch. He frequently in our walks, which we took nearly every day, pressed me to join the church and marry; and to induce me to take a wife, he took me to houses where he kept his spiritual wives, and introduced me to them all. On leaving, he would urge me to take my choice, or at any rate to take two or three spiritual wives if I did not wish to marry. I was determined however, to form no connection with any woman, that my actions might in all things be perfectly free, and that they might hold no rod over my head...
As I have mentioned the subject of spiritual wives, I will in this place, give the reader some idea of the system. The doctrine is called the "spirit of Elijah," and is kept a profound secret from the people at large, and is only permitted to be known to those, to whom it is given to know the "fullness of the kingdom," in other words, the choice spirits who surround Joe, and aid in carrying his secret measures.
...The doctrine is derived that there is no harm in a man having more wives than one, provided his extra wives are married to him spiritually. A spiritual wife is a woman, who by revelation is bound up to a man, in body parts and passions, both for this life and for all eternity; whereas the union of a carnal wife and her husband ceases at death. Whenever the scripture forbids a man from taking to himself more wives than one, Joe made it refer to carnal and not spiritual wives...
~ Joseph H. Jackson's "Startling Disclosures" (1844)
---
We often receive telephone calls from concerned neighbors who have discovered that polygamists have moved into their neighborhoods or even next door. They need information and advice about how to best relate to them. We recently received such a phone call. A young FLDS family moved in with an older relative, their mother and father are not present. She asked for prayer for these young teenage girls, one of them 15 years old, the prime age for FLDS plural marriage.
Please pray for this family and opportunity for this woman to tell them the wonders of salvation by grace.